Program Description
logo_mark.png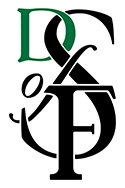 Founded in 2014 under the leadership of then-President Phil Hanlon and sitting under the umbrella of the Guarini School of Graduate and Advanced Studies, the SoF is an interdisciplinary community of postdoctoral fellows and faculty that encourages individual and collaborative scholarship across the institution. The prestigious and selective 3-year postdoctoral fellowship affords generous time and intellectual freedom for scholars to be ambitious, while they prepare themselves for their careers. The unique interdisciplinary structure encourages scholars to contribute not only to their disciplines, but to do good in the world.
While each postdoc is physically and intellectually housed in a specific department or program, the SoF gathers weekly for seminars covering a wide range of activities, such as research talks, chapter workshops, visiting speakers, and professional development. The SoF also hosts a monthly dinner, informal meetings with peers, and occasional writing retreats.
The Society is administered by a Faculty Director, an Assistant Director, and Faculty Fellows, who recommend the appointment of Postdoctoral Fellows.